<![if !vml]>

<![endif]>
We originally wanted to call this the "COOL STUFF" page...
But most of it is less "COOL" and more "STUFF"
---
Something to brighten your day!

There was a man who lost one of his arms in an accident. He became very depressed because he had loved to play golf and do lots of things that took two arms.

One day in his despair, he decided to commit suicide. He got on an elevator and went to the top of a building to jump off. He was standing on the ledge looking down and saw this man skipping along, whistling and kicking up his heels. He looked closer and saw that this man didn't have any arms at all.

He started thinking, what am I doing up here feeling sorry for myself, I still have one good arm to do things with. There goes a man with no arms skipping down the sidewalk so happy, and going on with his life.

He hurried down and caught up with the man no arms. He told him how glad he was to see him because he had lost one of his arms and felt ugly and useless and was going to kill himself. He thanked him again for saving his life and he knew he could make it with one arm if that guy could go on with no arms.

The man with no arms began dancing and whistling and kicking up his heels again.

He asked, 'Why are you so happy anyway?


He said, 'I'm NOT happy ... My balls are itching, and this is the only way to scratch them!!'
---
Gunbus 410 Cubic Inch V-Twin Motorcycle Completed.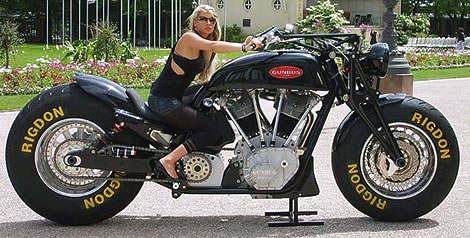 The Gunbus 410 cubic inch V-Twin motorcycle is complete. The monster engine placed in a motorcycle frame of comparable size looked impossible and many who saw the photos were skeptical of the bike ever being finished but I guess, Clemens F. Leonhardt is one of those persistent guys who ignores the naysayers and keeps at his work.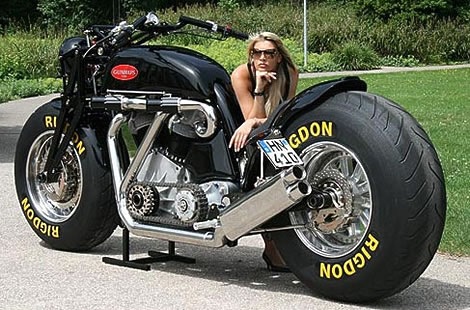 The fuel injected, 45 degree 6728 cc / 410 cubic inch V-Twin runs through a 3 speed transmission with reverse and actually looks pretty good in its finished state compared to the initial photos, in fact, everything looks good. It puts out 523 foot pounds of torque. Seat height is 31.5 inches and overall length is 136 inches. It is a little heavy at 1433 pounds so high speed corner carving might be an issue and there aren't any photos of the big bike on the road so I guess we'll have to wait for the road test, that is if someone can actually road test this monster.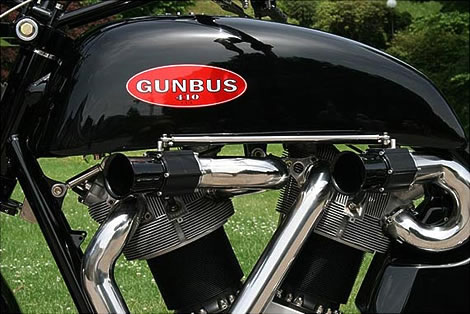 This is actually going to go into limited series production and a sidecar will be available as well which might help with balance when waiting at a light. I don't even want to think about a driveway tip over. Now, where's the video?
---
---
"The Motorcycle Officer"
It sounds like thunder far away, but the skies are blue and bright...
And soon they crest the hill nearby, and ride into our sight.

They shake the ground with powerful sound, and they make some hearts beat fast...
They look so proud and noble, like Knights come from the past.

Side by side, they always ride, and seem to move as one...
From early in the morning light, to the setting of the sun.

And children point and wave to them, from cars that pass them
and young ones ask their parents, why the officers have mirrors for eyes.

They ride the roads, and fight for good, and defend small ones like you...
They ask to ride, and do with pride, and sometimes they are few.

Like officers of steel, on Silver Wings, they sparkle in the light...
then with a roar and rumble, they ride out of our sight.

Sometimes when one has fallen, never to ride again...
You can hear the others calling, like thunder on the wind.

Side by side, they slowly ride, and their thunder is a mournful sound...
And the mirrors hide their eyes from us, when teardrops fall to ground.

So if you see one riding, and you look into his face...
You see your reflection in his eyes; you know that you are safe.

For motor officers are a special breed, they love to ride the wind...
And when you hear the thunder boom, the fallen ones ride again
---
"There is nothing contrived by man
by which so much happiness is produced
as by a good Tavern or Inn"
John Gordon 1990
---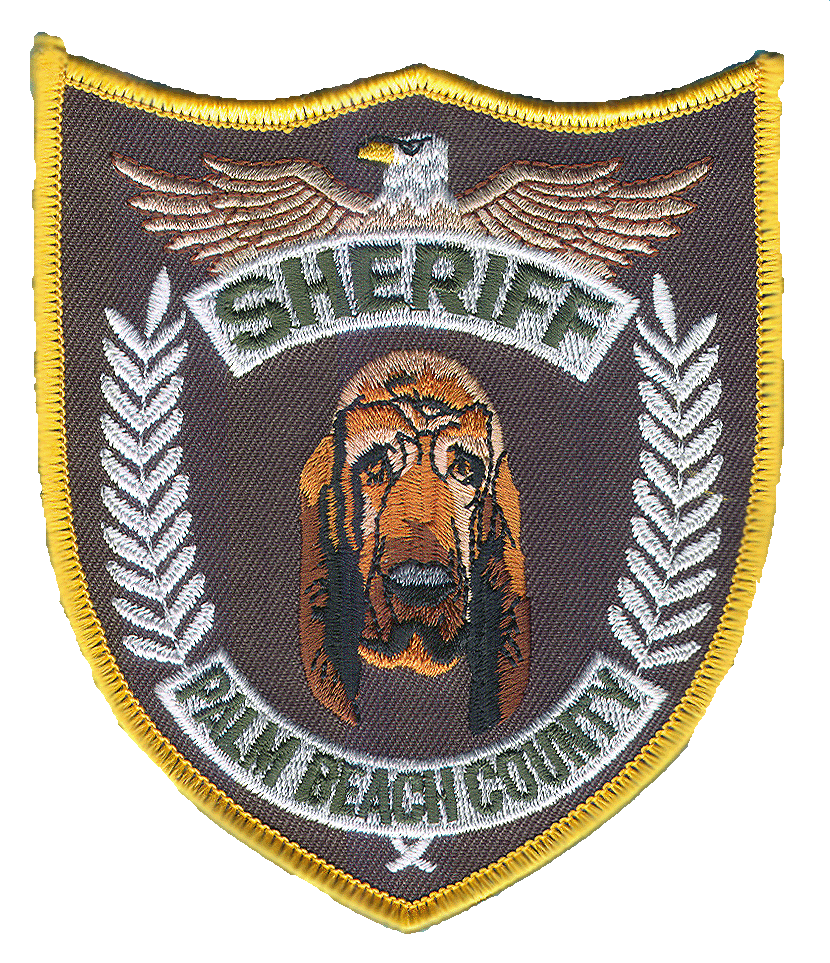 Every member of the Palm Beach County Sheriff's Office is honored for their individual dedication to enforcing the law and keeping the peace.
---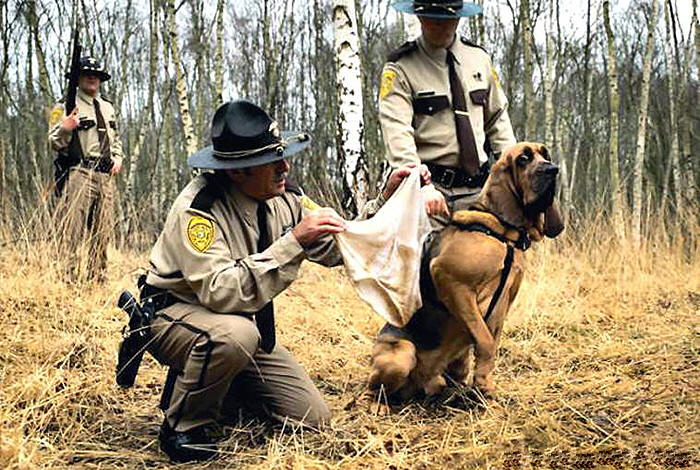 A picture
sometimes says
it all.
---
<![if !vml]>

<![endif]>
Click on the challenge and hear for yourself.
---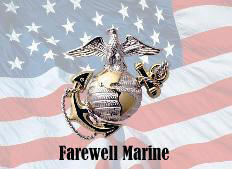 This is definitely not crap. This is something that everyone needs to take a quiet moment to view, and then offer a heartfelt thank you to those that have fallen to secure our safety and way of life.
Semper Fidelis
---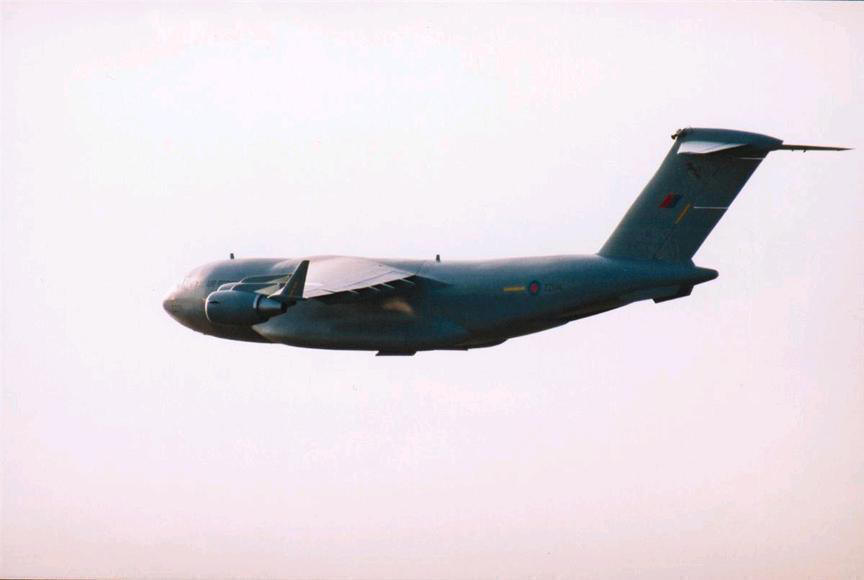 Every guy
should have
one of these!
---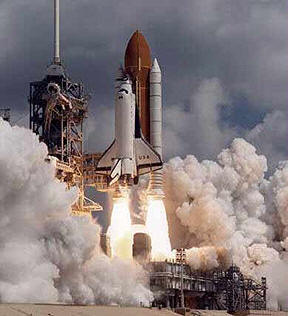 This is a really awesome collection of Shuttle photos!
---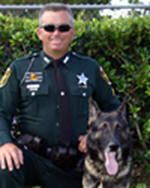 Deputy Sheriff Vernon Williams of the Polk County, Florida Sheriff's Office and his K-9 Partner, Diogi, were shot and killed on September 28, 2006. They were attempting to locate an armed suspect who fled from a traffic stop. Deputy Williams served the citizens of Polk County for 12 years. Please take a moment to click on his picture and view the tribute that was created in his honor. To learn more about Deputy Williams and other dedicated Law Enforcement men and woman who paid the ultimate price to protect the citizens of this country, visit the Officer Down Memorial page.
In Valor There Is Hope..........
---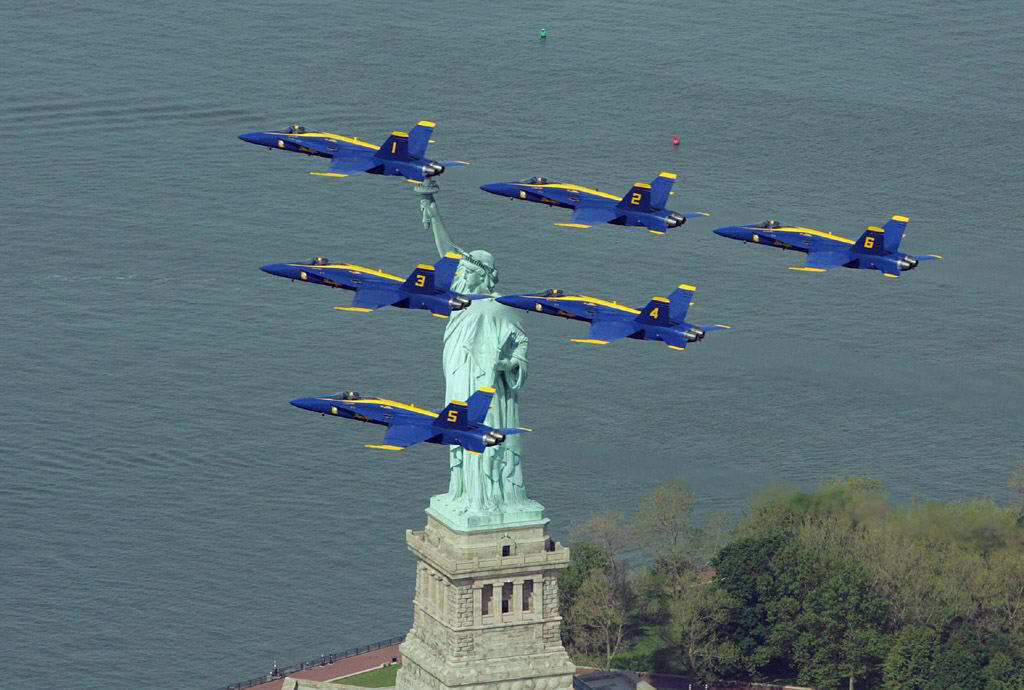 Photographs:
Memorial Day Air Show at Jones Beach
(Too Freaking Cool)
---

Steelhorse Posse MC
Steelhorse Fellowship Motorcycle Club, Inc.®